Welcome to our school!
Welcome to Embsay CofE (VC) Primary School on behalf of the whole school community. We are a happy and popular village school with high standards and expectations. Our team of talented and dedicated staff all work together to provide the best possible education for the children in our care.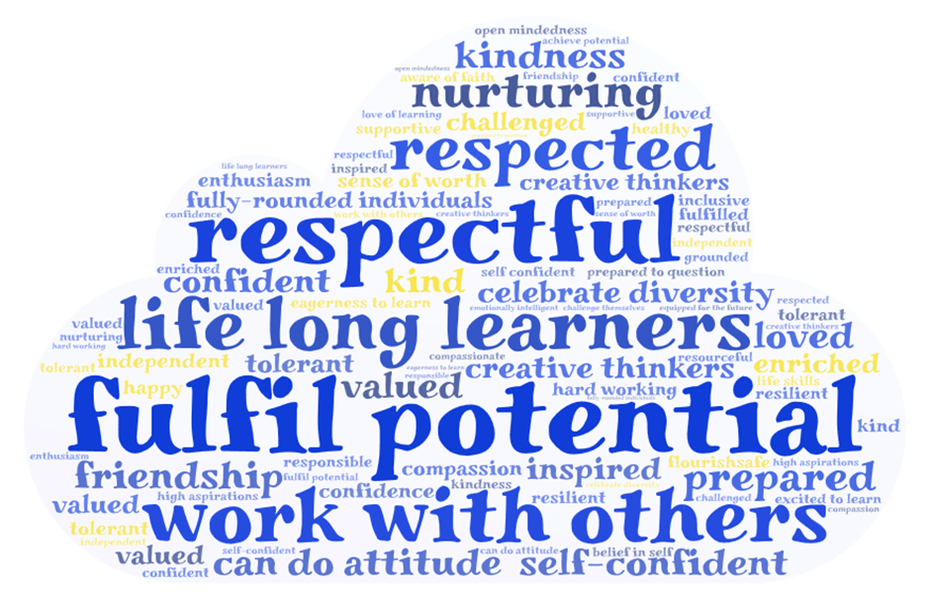 We work together to nurture an inclusive family of hard-working, respectful individuals who have a lifelong love of learning.
"Life in all its fullness" (John 10:10)
In January 2010 the school became one of five North Yorkshire Enhanced Mainstream Primary Schools for communication and interaction. The school provides an outreach service to children with communication difficulties in primary schools in the west of the county.
In October 2011 Ofsted judged our school to be outstanding:
'The spiritual, moral, social and cultural development of pupils is at the heart of the school's work and is outstanding. Pupils and staff see themselves as a family and work very closely with the local community. This ensures pupils take on many responsibilities and their behaviour is outstanding. All aspects of the personal development of pupils are exemplary, including their high attendance, excellent regard for health and safety, and preparation for their future economic well-being. Teaching, the curriculum, care, guidance and support and safeguarding are all outstanding and account for pupils' superb outcomes.'
Since then the school has gained several awards including Eco School Award, Gold Arts Mark, the Gold Science Mark and most recently, the SAPERE Bronze Award for Philosophy for Children. We continually seek to improve the education we provide for our children and are constantly looking for ways to involve the local community in everything that we do.
In May 2017 our Church School inspection (SIAMS) judged us to be outstanding, recognising the extent to which our Christian Values are reflected across the whole of school life.
I very much hope that you will take the opportunity to come and visit our school to see all that we offer.
Fiona Prest
Headteacher
For further information please contact Mrs S Chapman, our Office Manager or myself via the email address above.